Cobain
by Emma
(Ontario)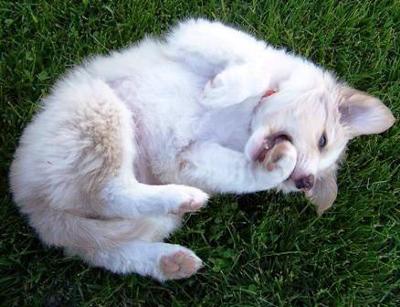 Baby Cobain
Cobain is a 4 year old male "Australian Red" Border Collie. Yes, border collies do come in this color, and yes he is purebred.

He came to me at a very difficult time in my life. Without him, I don't know what would have happened.

He is an extremely special dog whom is very intelligent and eager to learn.
He's also a bit of a narcissistic jerk at times, but we accept it ;)

We compete in Agility and plan to do obedience in the near future. Given the time, he would most definitely excel at agility. Unfortunately, we can only do Spring/Summer trials which inhibits a lot.
Click here to read or post comments
Join in and write your own page! It's easy to do. How? Simply click here to return to cute counts.
---
---