puppies, our new best friend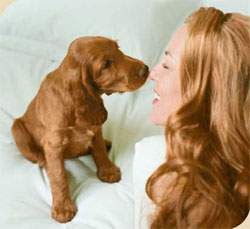 We all love a puppies, and why not? There cute and adorable. With some dog care basics have the pet of your dreams!
Whether a first time dog owner or a seasoned vet, your in for a good time!
On a serious note, many factors are involved with getting a new dog. Consider the size of your dog when full grown and if you have the space for him/her. A tiny Great Dane may be cute, but do you have the room to comfortably house a small horse when your dog is full grown
Health, nutrition, exercise, insurance? All are relevant questions to ask before you dive into responsible ownership.
Do you realize the cost and expenditure of your personal time required? Is your lifestyle adventurous, athletic, or passive. Choosing the appropriate breed is an important consideration.
Have an awesome puppy? Great! Make a page for Fido. Share your pics and a brief story with us and others!. It's easy @ the puppy pics page. Join the virtual pack.
Adopt or buy from a breeder? There are a ton of great dog breeders out there, but consider adopting one from a shelter.
Shelters offer great dogs at good prices as well as being cared for by in-house Vets. Rescue dogs are an excellent choice to save an animal.
Many a question to be answered, but we'll go through them to insure you make the best choices, as well as being well informed.
Puppy Socialization | Behavior Training
Socialization and its effects on the future behavior and emotional development in a dog simply can't be over emphasized. There is a brief yet crucial window of your pets progress when socialization stimulation is at its optimal.
how to stop biting and nipping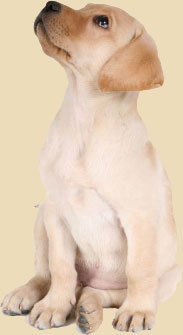 Biting and nipping is a simple fact of life. Every adolescent dog is well versed in biting and mouthing as they use this for exploration and play. We must train proper behavior for development.
before
your new dog gets home. Hazards abound inside and outside the home for your pet to find and should be dealt with.
house/potty training excellence
A new puppy equals house training, preferably as soon as possible. It's our responsibility to ensure your new family member is properly house trained, and knows where to go to relieve itself.
---
---