dog behavior,and how to be your pets shrink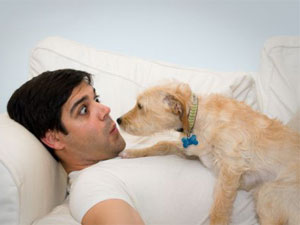 Want to better understand or manage some dog behavior issues?
So do I.
If your new to dog ownership or experienced, common behavior problems can be misunderstood and often neglected.
I believe if you don't understand the under-lying issues your chances of fixing it are limited.
Dogs are amazing creatures, and I love them all. But they are still dogs, and have ways of learning which we sometimes don't understand or actually promote without any thought's of our actions.
My mission is to educate you to understand dog behavior. I will not post anything that I haven't used or checked out throughly.
Behavior is your dogs way of telling you something. I'm still trying to figure out why my dog will watch the Dog Whisper with me, yet freaks out when Oprah is on. (some behavior is comical to say the least)
We'll look into behavior and understand some common traits. If you can't understand the signs then you can't fix it...right! It's all about understanding and how to become a better owner so you can have a better dog!
---
How to stop your dogs jumping up
Jumping up on people is a dog habit we don't enjoy when a dog has matured, but we praise a puppy for it!
Stop leash pulling, one step at a time
I'm sure we've all seen the adverse effects of leash pulling, owner's being dragged around by there dog across the county with reckless abandon.
Introducing your dog to his dig pit
As in the previous article, we've learned that the best way to deal with the dog digging behavior is to deflect this trait into something we can control.
---
---