plants toxic to dogs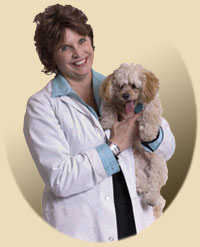 Commonly known plants toxic to dogs. This will give you a rough idea on species deemed hazardous or toxic. Not all are fatal but can cause a variety of problems or effects.
You may even consider this as a part of puppy proofing your home. Either way, Please be informed for your dogs safety.
Other plants such as vegetables and fruit trees may also have adverse effects. Feel free to check our page dealing with common foods harmful to dogs.
| | | |
| --- | --- | --- |
| Aloe Vera | Amaryllis | Apple /seeds/ |
| Apple Leaf Croton | Apricot /pit | Asparagus Fern |
| Autumn Crocus | Azalea | Baby's Breath |
| Bird of Paradise | Branching Ivy | Buckeye |
| Buddhist Pine | Caladium | Calla Lily |
| Castor Bean | Ceriman | Charming Dieffenbachia |
| Cherry /seeds / wilting leaves | Chinese Evergreen | Cineraria |
| Clematis | Cordatum | Corn Plant |
| Cornstalk Plant | Croton | Cuban Laurel |
| Cutleaf Philodendron | Cycads | Cyclamen |
| Daffodil | Devil's Ivy | Dieffenbachia |
| Dracaena Palm | Dragon Tree | Dumb Cane |
| Easter Lily | Elaine | Elephant Ears |
| Emerald Feather | English Ivy | Eucalyptus |
| Fiddle-leaf Fig | Florida Beauty | Foxglove |
| Fruit Salad Plant | Geranium | German Ivy |
| Giant Dumb Cane | Glacier Ivy | Gold Dust Dracaena |
| Golden Pothos | Hahn's Self-Branching Ivy | Heartland Philodendron |
| Hurricane Plant | Indian Rubber Plant | Janet Craig Dracaena |
| Japanese Show Lily | Jerusalem Cherry | Kalanchoe |
| Lacy Tree Philodendron | Lily of the Valley | Madagascar Dragon Tree |
| Marble Queen | Marijuana | Mexican Breadfruit |
| Miniature Croton | Mistletoe | Morning Glory |
| Mother-in-Law's Tongue | Narcissus | Needlepoint Ivy |
| Nephytis | Nightshade | Oleander |
| Onion | Oriental Lily | Peace Lily |
| Peach / wilting leaves/ pits | Pencil Cactus | Plumosa Fern |
| Poinsettia | Poison Ivy | Poison Oak |
| Pothos | Precatory Bean | Primrose |
| Red Emerald | Red Princess | Red-Margined Dracaena |
| Rhododendron | Ribbon Plant | Saddle Leaf Philodendron |
| Sago Palm | Satin Pothos | Schefflera |
| Silver Pothos | Spotted Dumb Cane | String of Pearls |
| Striped Dracaena | Sweetheart Ivy | Swiss Cheese Plant |
| Taro Vine | Tiger Lily | Tomato Plant/green fruit,stem,leaves |
| Tree Philodendron | Tropic Snow Dieffenbachia | Weeping Fig |
| Yew | | |
This is by no way shape or form the definitive list of all plants deemed toxic to dogs. If you have a plant that fit's into the genus of one of the above, or have a exotic species, further investigation is considered wise. (by me at least)
---