Max
by Andrew
(Canada)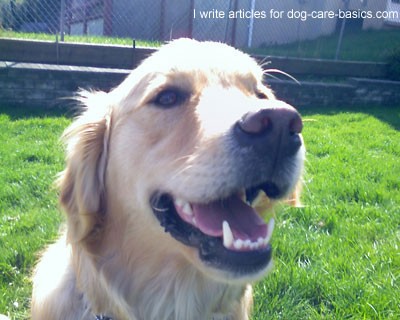 howdy!
This is my buddy "Max". Although he's not a puppy anymore, he acts like one. He's a Golden Retriever mix. His daddy is an Irish Setter and mama was a pure Goldie. Max and I participate in annual runs for Breast Cancer awareness.
His favorite toys is a ratty old rope. LOL
I've trained him myself, and he loves nothing better than running beside me on my bike, eating freshly mowed grass, and playing with kids.
Love him.
Click here to read or post comments
Join in and write your own page! It's easy to do. How? Simply click here to return to cute counts.
---
---