Rosie
by Chris
(Weber City VA USA)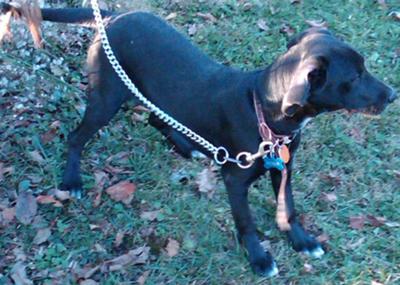 This is Rosie today!
Rosie was found by a deputy at a dumpster. He brought by the school I work at and I decided to take her home.
Rosie's mother was a local field Beagle. She is black and medium sized with a Beagle's merry demeanor and a Beagle's bark!
During the day, Rosie enjoys hanging out in her back yard pen while we are at work/school. IN the afternoon, she comes in to hang with the family.
Rosie is still a bit rambunctious as she is still a pup, but I think she will mellow out into a wonderful house pet.
Click here to read or post comments
Join in and write your own page! It's easy to do. How? Simply click here to return to cute counts.
---
---